FREE SHIPPING | 6 MONTHS WARRANTY | 14 DAYS FREE EXCHANGE
TOLL FREE NUMBER - 9722-2210 (9:30 AM - 9:30 PM)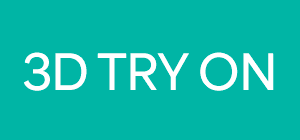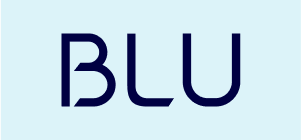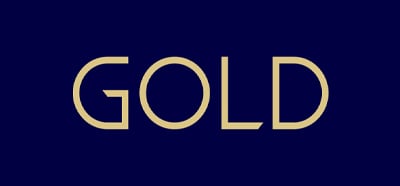 ---
Problem in placing order ? Give a missed call

 +65 9722-2210
Fall in love with cat-eye glasses
Fashion is nothing but an affirmation of our distinctive style. We all have the freedom to be who we are and be in tune with what?s en vogue. At times, the retro comes back in style and creates a new aura of trend. We were definitely stunned seeing Hollywood royalty, Marilyn Monroe wearing cat eyeglasses and we continue to be amazed when seeing this exquisitely designed eyewear.
Cat-eye glasses are probably the most popular style of vintage eyeglasses. They were around since the 1950?s, but reached their peak popularity during the 60?s. They eventually became the fashion accessory of the next decade. Though they started falling out of favour in the early 1970?s, they are still a favourite for many women around the world and are highly sought after eyewear accessory today.
Do you choose to make a statement with cat eye shaped frames and step out in style and confidence? These eyeglasses would reflect the desired charm in you. Undoubtedly, they are every inch retro and cool and in sync with the contemporary trends.
Cat-eye glasses look good on bottom-heavy face shapes such as Triangular, Round and Square by balancing them out. But, as they come in multiple variations and styles, they're wearable for a wide range of faces. For instance, if you?re a brunette, then tortoise frames with gold accents can enhance the browns in your hair color.
Cat-eye glasses and different face shapes
It is essential that prior to purchasing, you make sure the shape of the sunglasses suits your face shape.
Oval face: Balanced features and a chin slightly narrower than the forehead; this is an oval faced shape. You have a face that can have fun with many shapes. A majority of eyeglasses would flatter you! Women can try out angular cat-eye frames to accentuate their cheekbones.
Round face: Round face has a width and length that are almost equal. A soft, circular shape defines the face shape. Feel free to try cat-eye styles with sharper edges, or large frames that curve upwards slightly to make the round shape look longer and slimmer. Add definition to your look by balancing your softer features.
Square face: Stronger, well-defined angles in the forehead, cheeks and jawline are the features of a square-shaped face. Cat-eye frames with rounded-out edges would work wonders for this face, making it look softer.
Diamond-shaped face: One of the rarest face shapes is the diamond-shaped face. Such faces are narrow at the eyeline and jawline and have broad cheekbones that may seem highly dramatic. You can try cat-eye shaped frames that have a detailed and distinctive browline.
Heart-shaped face: A heart shaped face is defined by a broader forehead and narrower jawline and chin. Women can complement their face with butterfly and cat-eye frames to soften the wide forehead.
Triangle Face: As the name suggests, a triangular face has a narrow forehead and wider jaw line. If you want to de-emphasize angular facial features, youll benefit from rounded cat-eyes. The right pair would highlight the eye area, bringing balance to the upper half of the eye area.
Eyeglasses compliment our personality.
With the passage of time, eyeglasses have become an integral part of our personality. Let?s make sure that our eyewear repeats our personal best feature. An attractive visage is achieved when the frame shape is contrasted with your face shape. Therefore, select a frame size that is in scale with your face size.
You can visit our store online and select from a wide variety of what suits your face shape. We have chicly designed cat eye frames on offer. Certainly, you wouldn?t want to miss these extravagant eyewear accessories!
Wear a frame that suits your face and admire your own precious self in the mirror. Fall in love with yourself each moment!
Cat eye eyeglasses for the uber-chic fashionistas
Audrey Hepburn first popularized them in ?Breakfast at Tiffany?s?. They then went on to become the raging style trend in the 1950s and 60s. Yes, we?re talking about the iconic cat eyeglasses that have made a glamorous fashion comeback. From Hollywood beauties like, Marilyn Monroe, Ava Gardner, Katy Perry and Lady Gaga to desi divas like, Sonam Kapoor and Kangna Ranaut, cat eye eyeglasses have enamored them all. The bold distinctive design of cat eyeglasses has become a fashion totem for those who prefer to set trends rather than following them.
Be your own style icon
From high-glam fashion parties to laidback weekend brunches ? cat eyeglasses inject a classy yet flamboyant statement to any look. With retro-chic now in vogue, the spectacle frames add an aesthetic sheen to your personality making you stand apart from the crowd.
You get a plethora of designs to choose from among the cat eyeglasses collection at Lenskart.com. Go for the classic shape or try out modified spectacle frames with round bottoms and deeper frames.
The full rim cat eyeglasses are made from robust light weight Acetate and NXT-Trivex that ensure supreme comfort and long lasting durability.
The premium range of cat eyeglasses come in a variety of national and international brands such as Vincent Chase, John Jacobs, Carrera or Synergy.
Designed for the modern day superwomen, cat eyeglasses blend perfectly with formal business suits to evening dresses.
Designer eyeglasses at pocket-friendly prices
Lenskart.com believes in delivering style with affordability to its customers. That?s why the cat-eye spectacle frames start from the price range of INR 499. The hassle-free booking process and swift delivery system make Lenskart.com the most preferred online eyewear shopping destination.
Eyeglasses Frame Shape