FREE SHIPPING | 6 MONTHS WARRANTY | 14 DAYS FREE EXCHANGE
TOLL FREE NUMBER - 9722-2210 (9:30 AM - 9:30 PM)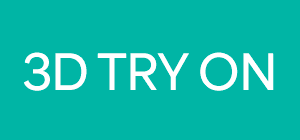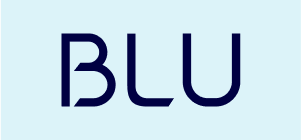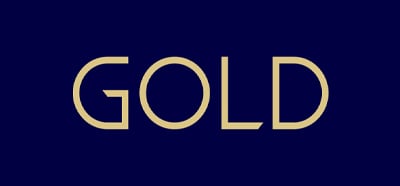 ---
Cat-eye glasses are a stylish and iconic eyewear choice that has captivated the fashion world. At Lenskart, we offer a wide range of Cat-eye glasses that combine style and functionality. Discover the allure of Cat-eye glasses and explore our diverse collection to find the perfect pair that suits your taste and enhances your unique style.
Why choose Cat-eye Glasses?
Cat-eye glasses have maintained their popularity over the years and for good reason. Consider the following factors that make them a sought-after choice:
Enduring Popularity: Cat-eye glasses have stood the test of time and remain a fashion staple. Their timeless appeal transcends trends and continues to captivate fashion enthusiasts.
Versatility for All: Cat-eye glasses are not limited to a specific gender or face shape. They are equally suitable for both men and women, and their elegant design complements various face shapes, enhancing facial features.
Excellent Eye Coverage: With their upswept outer edges, Cat-eye glasses provide excellent eye coverage, shielding your eyes from harmful UV rays and minimizing exposure to environmental elements.
Reduction of Glare: The shape and design of Cat-eye glasses effectively reduce glare, ensuring clear vision and enhancing visual comfort, especially in bright outdoor conditions.
Classic and Fashionable Look: Cat-eye glasses offer a classic and sophisticated look that effortlessly adds a touch of elegance to any outfit. They embody a sense of femininity and style, making them a fashion-forward choice.
Features of Cat-eye Glasses available at Lenskart:
Single Vision: Lenskart offers Cat-eye glasses with single-vision lenses, providing clear vision for those with specific vision correction needs.
Anti-Glare: Cat-eye glasses with anti-glare coatings minimize unwanted reflections, enhancing visual clarity and reducing eye strain.
Zero Power: Lenskart also offers Cat-eye glasses with zero-power lenses, making them suitable for individuals without any vision correction needs.
Bifocal/Progressive: Lenskart provides Cat-eye glasses with bifocal or progressive lens options for those with both near and distance vision requirements.
Tinted Single Vision: Lenskart offers Cat-eye glasses with tinted lenses, allowing you to personalize your eyewear style while maintaining UV protection.
Frame Material: Our Cat-eye glasses feature high-quality stainless steel frames, ensuring durability, comfort, and a sleek look.
Types of Cat-eye Glasses available at Lenskart:
Full Rim Cat-eye Glasses: These Cat-eye glasses feature frames that fully encircle the lenses, offering a bold and classic look.
Half-Rim Cat-eye Glasses: Half-rim Cat-eye glasses have frames that partially enclose the lenses, providing a modern and lightweight design.
Rimless Cat-eye Glasses: Rimless Cat-eye glasses offer a minimalist and lightweight option, showcasing the lenses without any frames.
Different Colors: Lenskart offers Cat-eye glasses in various colours to suit individual preferences. Choose from classic options such as black, gold, pink, and silver to find the perfect hue that complements your style.
Finding the Perfect Pair of Cat-eye Glasses:
To select the perfect pair of Cat-eye glasses, consider the following guidelines:
Face Shape: Determine your face shape (round, oval, square, among others) to choose Cat-eye glasses that compliment your features. Cat-eye glasses generally suit a variety of face shapes.
Size and Fit: Ensure the Cat-eye glasses fit comfortably on your face, with the lenses aligning properly with your eyes. Lenskart's virtual try-on feature can help you visualize how different Cat-eye glasses look on your face.
Personal Style: Consider your style preferences, whether you prefer a classic, retro, or modern look. Choose Cat-eye glasses that reflect your unique style and personality.
With Lenskart's wide range of Cat-eye glasses and the convenience of virtual try-on, finding the perfect pair has never been easier. Explore our collection and discover the Cat-eye glasses that elevate your style while providing excellent eye protection.
Popular Searches
Aviator glasses, Geometric eyeglasses, Round glasses, Wayfarer glasses, Square frame glasses, Rectangle glasses, Clubmaster specs, Heart shaped glasses, Hexagonal glasses