FREE SHIPPING | 6 MONTHS WARRANTY | 14 DAYS FREE EXCHANGE
TOLL FREE NUMBER - 9722-2210 (9:30 AM - 9:30 PM)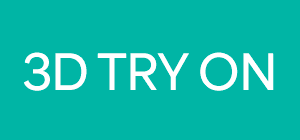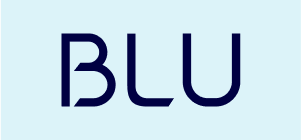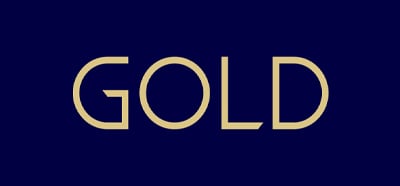 ---
Round Frame Eyeglasses
Round frame eyeglasses are famous and always in trend from the retro era. During the black white 70?sand 80?s, the round frame Eyeglasses caught every one?s attention as the Bollywood and Hollywood stars used to wear this kind of frame in movies. Apart from movie fans, there was a trend in the society of using the round frame eyeglasses. In fact, before these round frames appeared in the silver screen,the elite people used to wear these shape in eyeglasses to look sophisticated. So, basically this style of eyeglasses frame can never be out dated. You can easily get exclusive designs in round eyeglasses frame online.
Round Eyeglasses Frames
To buy a perfect pair of eyewear, People have to know about the face type they have. Only frame sizes and formations can bring the desired look on one?s face. Round frame eyeglasses are mainly for the narrow faced people because in this way you can exemplify the contrasting face type. Sometimes with an crafted and styled pair of eyeglasses, it becomes easy to work upon the features you want not to be noticed. You can choose your preferred shades and designs on branded round eyeglasses frame in India with the help of the numerous eyewear brand outlets present in the market. There is an extensive range of these round eyeglasses frame online along with reasonable rate and all required information.The fact is that the round frame eyeglasses are always in style because it was the only fashionable eyewear frame in the retro era and still with the new upcoming movies characters it is getting popularity day by day
Branded Eyeglasses Frames
Brands present various sensations to boost buyer?s credit in smart purchasing. For instance, a brand can be detected visually with the help of its packaging styles, emblem, silhouette, materials etc. So when you are carrying a Gucci bag or wearing a RayBan eye wear, you will be noticed in the crowd for sure.So, it is all about emphasizing the lifestyle standard. You can buy round eyeglasses as per your fashion statement. There is a great variety of round eyeglasses frame online.
Eyeglasses Frame Shape
---
Face types that go well with round glasses
When it comes to fashion or eyeglass fashion, in particular, we blindly tag along with our favourite Bollywood stars. But it seldom happens that we look as happening and wonderful as they do. While in Ajab Prem Ki Gajab Kahani, she rocked minimalist, rimless rectangle frame, Katrina got her eyeglasses game spot on again in Jagga Jasoos with captivating round specs. But not all of us are as beautiful and versatile as this Kamli girl. Hence, when it comes to selecting a pair for you, what fashion gurus suggest is to buy glasses that suit your face type. Every face has some characteristic curves and angles that define their shape type. And there are certain frames that suit best on a certain face type only.
As the fashion tea-leaf readers predict, round glasses, that have gradually become popular in 2017, will be seen in full swing during the year 2018. With stars like Ranbir Kapoor, Ranveer Singh and Johnny Depp giving major fashion goals with round silhouette, this frame type is undoubtedly the next big thing in the coming year. But as already elucidated earlier, though round frame glasses are a fashion fad, it isn?t likely that it will complement everyone.
Face shapes for round glasses
Small face ? Round shaped eyeglasses, that are small and slender, would look great on people with a small elfin face. They can pick this silhouette with adjustable nose pads that settle appropriately on the nose bridge. Transparent, nude hues would make an optimum choice for these circle glasses.
Square shape - Round specs are recommended for this face type for it enhances the features of the face, making it longer and softer on the angles. Meanwhile, you can pick eyeglasses that, along with having a round contour, also have a distinctive brow line and rich hues.
Oval face ? Being the most adaptive face shape, any frame type looks good on an oval face. Hence, people with this face shape can opt for round glasses. Pro-tip: Though round silhouette will adorn an oval face, gorgeously, oversized round frames may take away its natural balance, hence must be avoided.
Rectangular face ? Even a rectangular face would look amazing on being adorned with round frames. The spherical curves of this frame type soften the sharp angles of the face. A plain sailing round contour or with some fusion such as being complemented with accentuated brow line, both would embellish a rectangular face.
Face Shapes for Round Eyeglasses
If you need eyeglasses, you need eyeglasses. You cannot change that. But you can turn the situation in your favor by making them a fashion accessory! With eyeglasses playing a huge role in the fashion world today, be it prescription glasses or zero power lenses, keeping it stylish is the key. Also, merely wearing eyeglasses is not enough, it is equally relevant to know exactly which type will suit the shape of your face.
Although the main aim of eyeglasses is to help you see better, glasses of the right shape, shade, size and color can accentuate the most compelling features of your face, and make you look very attractive. And for you to be able to pick the right frames, the first thing to do is to identify your face type. Each face shape-oval, round, square, heart-shaped or rectangular-has a particular frame type that suits it the best. Once you have identified which one is yours, you can start narrowing down eyeglasses styles that best complement your face shape.
Round eyeglasses are extremely classy. A big hit in the retro fashion era, round eyeglasses became popular as the signature eyewear style of John Lennon, and more recently, Harry Potter.
Round glasses work the best for several face types. Round frames add soft curves to your face, making it appear circular. Hence, they are a perfect fit for faces that are long and lean.
Here are a few face types that round glasses perfectly complement!
Square faces
Round frames perfectly complement a square face. Square faces are characterized as having a broad forehead, with a strong horizontal jawline and a square chin. Almost proportional in length and width, the best frame type for a square face are those that highlight the face structure. Round frames do this perfectly. They emphasize the brow line, which in turn balances the jawline, making it appear sharper. The straight lines that adorn a square face are contrasted by round glasses, which flatter it endlessly.
Rectangular faces
Rectangular faces are longer, with enhanced length and lesser width. Characterized by a long forehead, a long nose and very high cheekbones, rectangular faces require frames that add more width, breaking up the face length. Hence, round frames work the best for such face shapes because of their tendency to make the face look more circular. Round eyeglasses with rounded edges and curved lines soften the angularity of the face. The deeper lenses with an accentuated brow line that adds a strong horizontal element, balances the face length.
Oblong faces
An oblong face is longer, with lesser width, a long straight cheek line and a longish nose sometimes. Round-framed eyeglasses make an oblong face appear shorter and wider. This ideal contrast actually enhances the face shape, accentuating the key features and making the face more attractive.
Oval faces
Oval-shaped faces can pull off any style of eyeglasses, making round frames a natural fit. However, while round glasses do complement oval faces, the proportion needs to be taken into consideration. Round eyeglasses with full frames are the best bet-over rimless or half-frames.
Round frames are some of the smallest eyeglasses and they are also quite narrow. These smaller frames perfectly complement the longer and squarer face types. Therefore, for the rectangle, oblong, oval or square face shapes, round frames are the perfect fit.
Round Glasses
If one ponders over the antiquity of round-shaped glasses, then one must already know that eyeglasses were initially made in round shapes. They have been around for a long time with many variations in sizes and colours.
These specs have been worn by so many interesting people over the century that they are colloquially known to take the name of the eminent people who wore them. These glasses have not only been popularized by characters in recent popular fiction but also stood as a symbol for an entire movement.
The Revival
Round eye glasses were revived in 3008-09. Back then, Hollywood, vintage and geek-chic styles were popular and these styles could effortlessly embrace rounder shaped specs with minor variations in their design.
John Lennon and the hippie movement
Apart from the size, most of the variations are made on the frames of circular eyeglasses. The famous John Lennon glasses have thin frames that are wire rimmed. These Lennon glasses further inspired the hippie era of the sixties and the early seventies to embrace circular frames as a symbol of peace and freedom.
Harry Potter
The most famous wizard in fiction, Harry Potter, wore these circular glasses and fought off evil. Much like his forehead scar, these round glasses defined his character.
Famous People
People wearing Round eyeglasses display characteristics such as elegance, frankness and modesty. Round chashmas were worn not only by artists but also by important political and intellectual notables such as Mahatma Gandhi and Steve Jobs. One can find a lot of pictures of Gandhi wearing his circular specs. Jobs was, in fact, inspired by Gandhi to wear round rimless spectacles. Apart from John Lennon, the circular glasses have been popularized by the pop and rock icons such as Ozzy Osbourne, Janis Joplin and Elton John.
With rounder metal frames, round eyeglasses are best suitable for your workplace as they look formal and stylish. The best feature of round glasses is that they can be worn by both men and women, be it casual or formal. With tortoise shell frames, one can wear matching outfits according to the season. Oversized frames of round specs generally come in two types of frames - metal and plastic. There are Cat-eye versions of round glasses for women too.
Round glasses pronounce a confident look on a persons face. These circular shapes still connote a vintage look on the person wearing them and they hardly go out of style. They are ideal for people with square, angular and oval-shaped faces.