FREE SHIPPING | 6 MONTHS WARRANTY | 14 DAYS FREE EXCHANGE
TOLL FREE NUMBER - 9722-2210 (9:30 AM - 9:30 PM)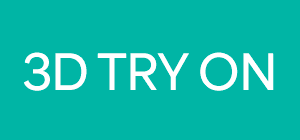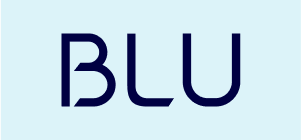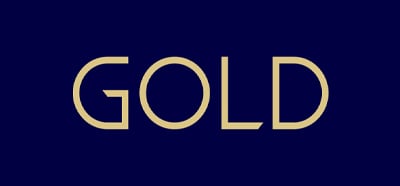 ---
Medium Frame Eyeglasses
Eyeglasses are the most common protection wear of all time. Medium frame size of these eyeglasses are made for comfortable wearing and to provide an easy fit on the face. There are many frame sizes which are available in the market but amongst all medium frame size suits different faces pretty well. The latest collection of eyeglasses come in all types of sizes and you can choose according to your face and comfort. Designer styling with all new blends of designs and colours make these eyeglasses a trending accessory, with protection being the perk that comes along. You can buy all these new glasses in India through online shopping with exciting prices.
Eyeglasses Frames for Men
Men like to wear accessories which not only make them look good but also portray a part of their usual nature. Frames for men that are available in medium frame size range are so designed that they mark up the personality traits very well. Men with dominant personality like to wear bold colours, and men with charming and cute personality like to wear trendy ones. All kind of medium frame size fashionable protective eyeglasses for men are available on Lenskart. Buy one of them for yourself today and get a look of lifetime. All kind of glasses in India are made available by online shopping portal Lenskart to its customers.
Eyeglasses for Women
Women like to wear all trendy and fashionable stuff. Eyeglasses being a protective wear were not famous as a fashion accessory sometime back. But, nowadays people are getting astonished the way they have changed their styling and designs. Medium frame size eyeglasses for women are designed in such great designs and colours that make women look beautiful and elegant. Trendiest frames for women are made available by Lenskart to its customers with all new styles. You can buy these eyeglasses from the shopping portal and enjoy a hassle free online shopping experience.
Buy Medium Frame Size Eyeglasses Online
Online shopping has gained peoples trust in no time and people are now used to making their shopping list online. Lenskart also provides frames for men and frames for women with different designs, brands and styles. It just takes a few clicks for the item to be delivered right to your door-step in stipulated time period. The latest collection is available on the website and you can have the trendiest one for yourself today.
Eyeglasses Frame Shape
FRAME SIZE FOR EYEGLASSES - MEDIUM
Keywords: Eyeglasses, Glasses, Spectacles, Glasses frames, Spectacles frames, specs, chasma, eyeglasses frames, chasma frames
Does the abundance of options in medium size chasma frames leave you baffled and confused when you are trying to figure out what looks great on you? Worry no more, for Lenskart brings to you the widest range of medium eyeglasses frames at the click of a button, along with virtual try-out options that help you decide which chasma suits you well.
Frame Measurements
Use a ruler and measure the following distances on your chasma frames
1) Eye Size - To know the eye size, you have to use a ruler and measure the farthest points on either lens of your spectacles, in millimeter. Medium-sized eyeglasses have eye sizes in the range of 51 mm to 54 mm.


2) Bridge Size - To know the bridge size, simply measure the shortest distance between the two lenses, in millimeter.


3) Temple Length - Temple length is measured from one end of the temple to another, including the bend of your spectacles.


4) B Length - B length is usually taken into consideration only in the case of progressive lenses or multi-focal lenses. It refers to the distance from the tip to the bottom of the lens aperture.


5) Total Frame Width - Using a ruler, you can measure the total distance from one end of your glasses frames to another, which is actually the sum of eye sizes, end pieces and bridge size. Ideally, if the total frame width is almost the same as the width of your face along the eyes, the fit will be perfect.



Face Measurements

Medium-sized spectacles frames are well suited for most people as they gel well with both formal and casual outfits. They suit almost all face shapes, and face sizes in the range of 4.5 to 5.75 inches. Your face size can be measured in front of a mirror by holding a ruler horizontally across the face. You have to then calculate the distance between the right and left edges of the face, where the temple arms sit. The distance is measured in inches. We?re happy to help you find out if medium-sized specs look good on you!