FREE SHIPPING | 6 MONTHS WARRANTY | 14 DAYS FREE EXCHANGE
TOLL FREE NUMBER - 9722-2210 (9:30 AM - 9:30 PM)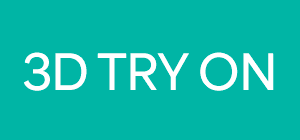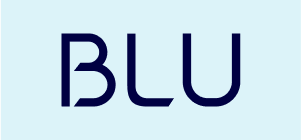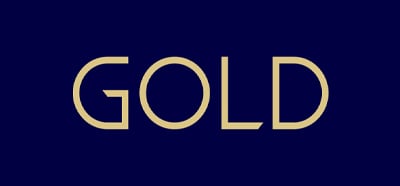 ---
Privacy Policy

This Privacy Policy ("

Privacy Policy") governs the collection, use, disclosure and protection of personal information of individuals provided to

 

Lenskart Solutions Pte. Ltd

 

("the

 

Company

" or "

We

" or "

Us

" or "

Ourselves

") including through

 

'lenskart.sg'

 

('Website')

 

or Company's retail stores

 

('Stores')

. This Privacy Policy is intended to provide clear and complete information about the personal information of individuals that the Company collects in connection with Company's services on the Website or Stores and the way such personal information is stored and used.
We are committed to protecting the privacy and personal information of individuals provided to Us by users of the Website and/or at the Stores ("
User
" or "
Users
" or "
You
" or "
Your
").  
 
Acceptance of terms of the Privacy Policy by the Users:

This Privacy Policy is applicable on You when You access and use Our Website/Stores. By accessing and/or using the Website/Store, You signify Your acceptance of the Privacy Policy and expressly consent to Our collection, use, disclosure, and retention of Your personal information as described in this Privacy Policy. If You do not agree to this Privacy Policy and/or to Our processing of Your data/information in the manner outlined in this Privacy Policy, please do not use this Website or submit any personal information to Us. We reserve the right to modify or amend this Privacy Policy at any time and for any reason. However, We commit to ensuring that the privacy rights of individuals shall be maintained. In order to keep You informed, We shall notify Users of changes to Our Privacy Policy by identifying such modification/alteration along with the effective date of such modification/alteration to the Privacy Policy for a period of not less than two weeks on the home page of the Website.
BY USING OUR SERVICES OR BY OTHERWISE GIVING US YOUR PERSONAL INFORMATION, YOU AGREE TO THE TERMS OF THIS PRIVACY POLICY.
You may withdraw Your consent to our collection, use or disclosure of Your personal information by Us upon reasonable notice being given to Us stating such withdrawal of consent given or deemed to have been given in respect of our collection, use or disclosure of Your personal information. We will inform You of the likely consequences of withdrawing Your consent/deemed consent. We will cease (and cause any of our data intermediaries and agents to cease) collecting, using or disclosing the personal information unless it is required or authorized under applicable laws.
Scope of the Privacy Policy.
This Privacy Policy refers and applies only to the Website and Store. Its main aim is to inform the Users of the way their personal information is collected and processed, providing relevant information to the User, as well as fixing the accessing conditions and the use of the Website and Store.
3.1 Personal data/information:
For the purposes of this Privacy Policy, "personal information" shall have the same meaning as ascribed to it in the Personal Data Protection Act 2012 of Singapore and its regulation(s) ("PDPA"). Personal Information means any information that may be used to identify an individual, including but not limited to the following:
(a)
Information about Your personal identity
inter
alia as name, age, sex, facial recognition, etc.
(b)
Your contact details such as Your address, postal code, telephone or mobile number and facsimile;
(c)
User ID information such as Your username, email address and other security-related information used by You in relation to access and use Our Website and its content, User ID of social networks, etc.
The aforementioned shall collectively be referred to as
"Personal Information"
. Personal Information will also include any personally identifiable information provided by You in any form during any interaction or communication with Us.
When You use Our Website, We collect and store Your Personal Information in order to record, support and facilitate Your participation in the activities You select, track Your preferences, to notify You of any updated information and new activities and other related functions offered by the Us, keep You informed about Our latest, special offers, and other products and services available on/at the Website/Store, to assist You with customer service or technical support issues, to follow up with You after Your visit to the Website/Store. For the aforesaid purpose, We only collect such personal information that We consider relevant to understand You or Your interests.
Personal Information may also get collected and shared with third-parties if there is content from/relating to the Website/Store that You specifically and knowingly upload, share or transmit to an email recipient, online community, or to the public, e.g. uploaded photos, posted reviews or comments, or information about You or anything posted by You that You choose to share with others through features which may be provided on Our Website. Such uploaded, shared or transmitted content will also be subject to the privacy policy of the online community, website, social media or other platforms to which You upload, share or transmit the content.
3.2
Information we collect during access and use of Our Website
:
Apart from any Personal Information provided by You, We may also collect certain non-personal and/or technical information through third-party sources, platforms (such as social networking websites, databases, online marketing firms, and ad targeting firms) and other channels.
3.3
Information we collect from other sources:
We may access information about You from third-party sources and platforms (such as social networking websites, databases, online marketing firms, and ad targeting firms), including:
third-party social networking services (such as Facebook, Twitter) regarding the Website/Stores/Us, we may collect, personal contact information and/or any Personal Information that is part of Your profile on a third party social network (e.g. Facebook) and that You allow that third party social network to share with us (e.g. name, email address, gender, birthday, city, profile picture, user ID, friend list). You can learn more about the data that we may obtain about You by visiting the privacy policies on the website of the relevant third party social network.

demographic data, such as age range, gender, and interests;

advertisement interaction and viewing data, such as ad click-through rates and information about how many times You viewed a particular ad; and

unique identifiers, including mobile device identification numbers, that can identify the physical location at the point of access in accordance with applicable law.
Please note that the We may combine the information that we collect with information we obtain from
 third-party sources
.
Sometimes this data can be shared with partners who help Us deliver ads to You on third partywebsites/entities not controlled by Us.
The aforementioned information herein collected by Us under clause 3.1, 3.2 and 3.3 are collectively referred to as "
Information
".
How will Information be used:
We use the Information to understand Your needs and accordingly facilitate Our services and route You through the relevant information that meets Your need. We do not sell, rent, trade or exchange any personally identifying information of Our Users. We may provide the Information to Our affiliates and service providers under contract (such as customer care, data analytics) to support the operation of the Website/Stores and Our services. To the extent we use Your personal information to market to You, we will provide You the ability to opt-out of such uses.
We may also use the Information to provide contents and services that are targeted to Your interests. By accepting Privacy Policy, You expressly agree to receive this communications/information. If You do not wish to receive these communications, You may opt out of the receipt of certain communications by sending an email at
[email protected]
specifying the communication/information You do not want to receive.
4.1
Processing for User Login
We may use the Information for processing Your login for Our Website.
4.2
Technical and functional management
We use technical data such as Your IP address to help diagnose problems and resolve issues related to the functionality of the Website.

Improvement of Our Services/Website
We aggregate and analyze the Information that We collect and may use the same to monitor and analyze use of
Our services/Website
, to increase Our Website's functionality, and to better tailor Our content and design to suit Our Users'/visitors' needs so as to provide them with a smooth, efficient, safe and customized experience while using
Our services/Website
.


Request Fulfillment & to improve customer service

We may also use the Information that We collect to fulfill Your requests for products, services, and information, which helps us respond to Your customer service requests and support needs, more efficiently. For example, We may use Your contact information to respond to Your customer service requests or to enable You to participate in features on the Website such as surveys, polls, sweepstakes, and message boards. We may also use information in the aggregate to understand how Our Users as a group use the services and resources provided on at Our Stores/Website and use feedback You provide to improve Our products and services.
Further, We use the Information to resolve disputes; troubleshoot problems; measure consumer interest in the services provided by Us, inform You about online and offline offers, products, services, and updates; customize Your experience; detect and protect Us against error, fraud and other criminal activity; enforce Our User Agreement, and in general to improve the Users experience.


4.5 Email Communications w.r.t Marketing and Newsletters etc.


We may use the Information that we collect to send You e-mail communications, such as editorial updates, information about Your account or changes to the Website, newsletters, marketing and promotional messages about Our own or Our marketing partners' products and services that may be of interest to You. It may also be used to respond to Your inquiries, questions, and/or other requests. If You signed up for one of Our email newsletters, we will also send You the newsletters that You requested. If You decide to opt-in to Our mailing list, You will receive emails that may include company news, updates, related product or service information, etc. If at any time the User would like to unsubscribe from receiving future emails, We include detailed unsubscribe instructions at the bottom of each email or User may contact us via Our Website.


4.6 Enforcement:


We may use the information that we collect to prevent illegal activities, to enforce the  Privacy Policy, and to otherwise protect Our rights and the rights of Our Users.
In addition to the uses identified above, we may use the Information that We collect for any other purposes disclosed to You at the time We collect Your information.

Disclosure of Information to Others

5.1 Legal Requests and/or Compliance with Applicable Laws


We cooperate with law enforcement and regulatory inquiries, as well as other third parties to enforce laws, such as intellectual property rights, fraud and other rights, to help protect You and the community. Therefore, in response to a verified request by any statutory authority including but not limited to law enforcement agency or other government officials relating to a criminal investigation or alleged illegal activity, We may (and You authorize us to) disclose, as per the applicable laws, some of Your personal information as are reasonably necessary to respond/comply with the statutory mandate including but not limited to court orders or other legal process. We may access, use, transfer or disclose Your Personal Information to third parties such as government or law enforcement authorities or private parties if it is legally and statutorily required to do so under any of the following conditions:
To satisfy any applicable law, rule, regulation, governmental requests or legal process.

To protect and/or defend and/or enforce Our Privacy Policy for online services or other policies applicable to any online services in case of potential violations.

To secure Our systems.
To respond to claims that an advertisement, posting or other content violates the rights of a third party.
To protect the rights, property or personal safety of the Users and the public in general for any reason.
To detect, prevent or otherwise address fraud, security or technical issues.
To prevent or stop activity we may consider to be or to pose a risk of being, an illegal, unethical, or legally actionable activity. 
In case of any illegal, ethical or legally actionable activity, we may use IP address or other device identifiers, to identify users, and may do so in cooperation with third parties such as internet service providers, wireless service providers and/or law enforcement agencies, including disclosing such information to third parties, all in Our discretion. Such disclosures may be carried out without notice to You. However, we shall not sell, share or rent the Users Personal Information to any third party or use any users e-mail id for sending any unsolicited emails.


5.2 Other Corporate Entities


We share much of Our data, including Information about You, with Our parent, affiliates, subsidiaries, and joint ventures that are committed to serving Your online requests and related services, throughout the world. To the extent that these entities have access to Your personal information, they remain bound by the existing Privacy Policy. As we continue to develop Our business, we might sell or buy stores, subsidiaries or business units. In such transactions, Users' Information generally is one of the transferred business assets but shall remain subject to the terms and conditions contained in this Privacy Policy.


5.3 Internal Service Providers


We may employ third parties services to facilitate or outsource one or more aspects of the business, product and service operations that we provide to You through the Website/Stores (e.g., search technology, discussion boards, bill collection, affiliate and rewards programs, co-branded credit cards) and therefore we may provide some of Your personal information to these internal service providers. These internal service providers' are subject to the terms of this Privacy Policy and confidentiality agreements with us and other legal restrictions that prohibit their use of Your personal information for any other purpose except to facilitate the specific outsourced service. In the event of Your direct involvement with the internal service provider, any additional information disclosed by You to them shall be subject to internal service provider's own applicable privacy policy and the Company shall not be responsible for the same.


5.4 With Users' explicit consent


We do not sell or rent Users' personal information to third parties for their marketing purposes, but with Your explicit consent, we may disclose Your personal information (i) to other registered users of the Website/Store for the purpose of facilitating the communications and transactions, if any, amongst the Users (ii) to third parties for their marketing and advertising purposes; (iii) to send You promotions, notifications, or other services. However, the Users have the right to opt-out of receiving marketing communications about the Company/Website/Store by sending us an email at [*]


5.5 We will ensure that any transfers of Personal Information to a territory outside of Singapore will be in accordance with the PDPA so as to ensure a standard of protection to Personal Information so transferred that is comparable to the protection under the PDPA.

Protection and Security Information collected by the Company

We take Our security responsibilities very seriously and take all reasonable technical and organizational measures to protect Your Personal Information once we have received them. We use security measures consistent with current best practices to protect Your Personal Information. These measures include technical, procedural, monitoring and tracking steps intended to safeguard data from misuse, unauthorized access or disclosure, loss, alteration or destruction.


We also have physical, electronic, and procedural safeguards that comply with the applicable laws prevalent in Singapore to protect Personal Information about You and, accordingly, we take appropriate security measures to protect against unauthorized access, alteration, disclosure or destruction of Your Personal Information, to ensure the protection and preservation of Your privacy. However, no data transmissions over the Internet can be guaranteed to be 100 percent secure. Consequently, we cannot ensure or warrant the security of any information You transmit to us and You understand that any information that You share is done at Your own risk.

Retention of Personal Information

Unless specified otherwise in this Privacy Policy, we will retain Your Information as permitted or required by applicable law. In some cases, even after cancellation of the user account, Your Information may be retained for the purpose of legal and regulatory compliances, resolving disputes, concluding activities related to account cancellation, enforcing Our agreements, Privacy Policy or for any other reason which may be deemed necessary. However, the information of the User will get anonymized upon cancellation of user account except for the abovementioned purposes.
Change in Personal Information
You are responsible for maintaining the accuracy of the Personal Information submitted to Us at the time of login. If there are any changes in Your Personal Information details, please contact us at +65 97222210 or by e-mail at [email protected] to correct or update the information.


Indemnification

You agree and undertake to indemnify and hold harmless Us, from and against any and all suit, dispute, actions, damages, costs and expenses, if any, of whatsoever nature, arising out of or in any way connected with this Privacy Policy, Information and/or Your use or access of the Website/Stores.


You expressly understand that under no circumstances, including, but not limited to, negligence, shall We be liable to You or any other person or entity for any direct, indirect, incidental, special, or consequential damages, including, but not limited to damages for loss of profits, goodwill, use, data or other intangible losses, resulting from circumstances, including but not limited to: (i) unauthorized access to or alteration of Information; (ii)  any unauthorized access to or use of Our secure servers and/or any and all Information stored therein.

You represent that You have accessed the Website/Stores and have provided Information on Your own initiative and are responsible for compliance with all applicable laws. This Privacy Policy is governed by the laws of Singapore and the courts at Singapore shall have exclusive jurisdiction.

Data Protection Officer
If You believe that information we hold about You is incorrect or out of date, or if You have concerns or further queries about how We are handling Your Personal Information or any problem or complaint about such matters, please contact our Data Protection Officer at
[email protected]