FREE SHIPPING | 6 MONTHS WARRANTY | 14 DAYS FREE EXCHANGE
TOLL FREE NUMBER - 9722-2210 (9:30 AM - 9:30 PM)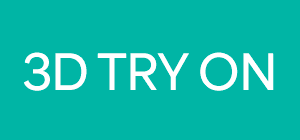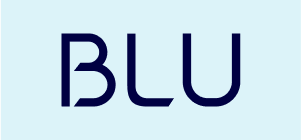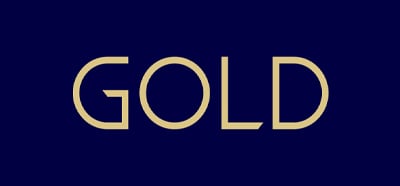 ---
Terms Of Use For Website
The
https://lenskart.sg
website (the "Website") is owned and operated by Lenskart Solutions Pte Ltd.
By accessing and using any part of the Website and its contents, you (the "
User
" or "
you
") signify that you have read and unconditionally agree and accept to be legally bound by these Terms of Use, without any limitation or qualification.
These Terms of Use form a binding agreement between you and Lenskart Solutions Pte Ltd ("
Us
", "
We
"),
Without prejudice to any other rights under these Terms of Use, we reserve the right to take such action as we deem appropriate to deal with any breach, including suspending your access to the Website, prohibiting you from accessing the Website, blocking computers using your IP address from accessing the Website, contacting your internet service provider to request that they block your access to the Website and/or bringing court proceedings against you and seek all remedies available under applicable laws and in equity for such violations.
If you do not agree to the following Terms of Use, please do not use this Website.
The purpose of this Website is to provide information on us and sell our products.
All materials contained on this Website, including images, data, brands, patents, logos and any other information available on or through this Website (the "
Contents
"), are owned by us, licensed to us and protected by copyright and other intellectual property laws.
Your use of this Website is also subject to our Privacy Policy published on this Website. For all information regarding the collection, use and disclosure of your personal data as well as our use of cookies and IP address, please refer to our Privacy Policy, available at
https://lenskart.sg/pages/privacy-policy
.
We retain all rights (including intellectual property rights) with respect to all software and underlying information and material available through the Website, and all rights (including intellectual property rights) in the Contents and the Website.
Send any material to the Website that is unlawful, harmful (including any virus), threatening, libelous, defamatory, obscene, scandalous, inflammatory, pornographic, indecent or profane or that could constitute or encourage a violation of any applicable law,

Use the Website in an unlawful manner, on in a way which interferes with its availability for other users., or use the Website in a way that would cause loss or damage to us;

Copy, reproduce, reuse, retransmit, adapt, publish, display, export, frame, post, upload, modify, broadcast, distribute or otherwise use any of the Contents on the Website for any purpose whatsoever, without our prior written permission.

Use any third parties' likenesses, names, and/or properties without their express written permission.
We reserve the right, at our sole discretion, to review, edit or delete materials you or others send to the Website at our absolute discretion, as well as cancel any registration(s) or account(s) or booking(s) or purchase(s) on this Website at any time, without notice or liability, for any reason, including if technical problems, irregularities or misuse occurs, and we shall not be liable to you for such cancellation.
Ownership and Protection of Intellectual Property
All rights, title and interest in the Website and the Contents are owned by, licensed to or controlled by us, which grants no license or right other than that enabling access to the Website. Further, this Website respects Authors' Rights. All rights of authors of protected works reproduced and conveyed on this Website are reserved.
Subject to our Privacy Policy, any material you send to this Website will be deemed non-confidential and non-proprietary. This may include personal data including your name, address, age, contact details, telephone number, e-mail address, questionnaire answers, data, questions, comments, suggestions, ideas or any other information material or property charge by you with us.
You must only send material to the Website if you are the original author of the material or otherwise have the necessary rights to use such material.
For more information, please consult our Privacy Policy available on this Website.
The Contents and materials on this Website are provided "as is" and to the fullest extent permitted by applicable law, we disclaim any representations or warranties of any kind whatsoever, expressed or implied, in relation to the Contents of this Website, to you or any third party, whether arising from usage, custom, trade or by operation of law or otherwise, including but not limited to any representations or warranties:
as to the accuracy, completeness, correctness, reliability, currency, timeliness, non-infringement, title, merchantability, quality or fitness for any particular purpose of the Contents of this Website;

that the Contents available through this Website or any functions associated therewith will be uninterrupted or error-free, or that defects will be corrected or that this Website and the server is and will be free of all viruses and/or other malicious, destructive or corrupting code or program.
To the fullest extent permitted by law, we shall also not be liable for any damage or loss of any kind whatsoever and howsoever caused, including but not limited to any special or consequential damages, loss of income, revenue or profits, lost or damaged data, or damage to your computer, software or any other property, whether arising directly or indirectly from:
your access or inability to access and your use or inability to use this Website;

any imprecision, inaccuracy or omission affecting the Contents made available on this Website;

any delay or interruption in the transmission of the Contents of this Website, whether caused by delay or interruption in transmission over the Internet or otherwise; or

any prejudice caused by the illicit intrusion of any third party, including when it could lead to modification of the Contents.
Indemnification
By using this Website, you agree to indemnify, defend and hold us and our related parties harmless, from any and all damages, costs and expenses including legal fees and costs arising from your use of this Website including any of the following:
any claims for infringement of intellectual property rights, libel, defamation relating to any materials you send to the Website;

any activity relating to your internet account, including negligent or wrongful conduct by you or anyone else using the Website through your internet account;

any breach of any provision of these terms and any other matters regarding the use of this Website by you or anyone else.
Other websites and hyperlinks
This Website contains hyperlinks to other websites, provided as a convenience to you as a User of this Website.
Such hyperlinks are not owned, maintained or controlled by us and the inclusion of hyperlinks on this Website does not imply endorsement by us of any third party website.
The use of hyperlinks and access to third party websites are solely and entirely at your own risk and we shall not be responsible for the contents, products, services or privacy policies relating to such third party website, as well as for any damages or loss arising from the access to those third party websites.
It is up to the User to independently assess the authenticity of any hyperlink and/or third party website (including those linked to through an email).
All matters relating to the Website including these Terms of Use are governed by the laws of Singapore and
any dispute, controversy, difference or claim arising out of or relating to the Website, including these Terms of Use, including the existence, validity, interpretation, performance, breach or termination thereof or any dispute regarding non-contractual obligations arising out of or relating to it shall be referred to and finally resolved by the Singapore International Arbitration Centre ('SIAC'') under the Rules of Arbitration of the Singapore International Arbitration Centre in force when the Notice of Arbitration is submitted
.The law
of this arbitration clause shall be
Singapore law, the seat of arbitration shall be Singapore. The number of arbitrators shall be one. The arbitration proceedings shall be conducted in English
.
Internet users accessing the Website from locations other than in Singapore must ensure that they are also complying with locally applicable laws.
If for any reason, any provision herein is found void or unenforceable, it will be severed to the extent void or unenforceable and the remaining provisions will continue in full force and effect.
We reserve the right to modify the Contents, Terms of Use and any other information contained of this Website, at any time and at our sole discretion.
You are encouraged to visit the Website from time to time to ensure that you are well informed of our latest policies.
By continuing to use this Website, you agree to any changes, and by providing continued access to the Website, we are providing you consideration for agreement to such changes.