FREE SHIPPING | 6 MONTHS WARRANTY | 14 DAYS FREE EXCHANGE
TOLL FREE NUMBER - 9722-2210 (9:30 AM - 9:30 PM)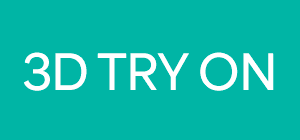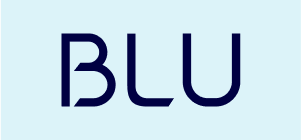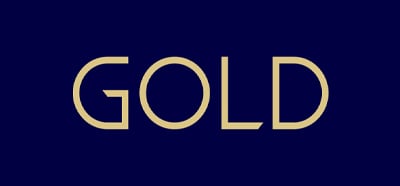 ---
Men's glasses play a vital role in enhancing both vision and style, and they have gained immense popularity in Singapore. Whether for daily wear, fashion statements, or prescription needs, eyeglasses are in high demand. Lenskart, a leading online eyewear store, offers a wide range of glasses to cater to Singaporean men's diverse preferences and needs. With Lenskart's extensive collection, finding the perfect pair of glasses has never been easier. From classic designs to trendy frames, Lenskart has it all.
Types of men's glasses available at Lenskart:
Progressive glasses:
Lenskart offers progressive glasses that combine distance, intermediate, and near vision correction in a single lens. These lenses are ideal for individuals with presbyopia, allowing a seamless transition between different focal lengths.
Wayfarer glasses:
The iconic wayfarer shape is a timeless choice for men's glasses. Its bold and angular design suits various face shapes, providing a classic and sophisticated look.
Cat Eye glasses:
For those seeking vintage charm, Lenskart offers cat-eye eyeglasses. Their upswept frames add a stylish and retro vibe to any outfit.
Rimless glasses:
Lenskart's rimless glasses offer a minimalist and lightweight option. These glasses provide a sophisticated look while maintaining comfort and durability.
Transparent glasses:
Transparent frames have become increasingly popular among men. They offer a contemporary and versatile aesthetic that complements various outfits and occasions.
Additionally, Lenskart offers prescription glasses for men, ensuring that everyone can find their ideal pair while meeting their vision correction needs.
Features of men's glasses at Lenskart:
Single vision:
Our glasses are available with single-vision lenses, which provide clear vision for a specific distance, such as near or far.
Zero power anti-glare:
Our zero power anti-glare glasses reduce eye strain and improve visual clarity, making them an excellent choice for those who spend extended periods in front of digital screens.
Bifocal/Progressive:
We offer bifocal and progressive lenses that correct vision at multiple distances. Bifocals have two distinct zones, while progressives provide a smooth transition between focal lengths.
Tinted single vision:
Tinted single vision glasses enhance the style and offer protection against harmful UV rays. They are available in various shades and gradients.
Durability:
Our glasses are crafted with high-quality materials, ensuring durability and longevity. Whether it's acetate, metal alloys, or titanium, We prioritize using robust materials for its frames.
Style and fashion trends:
Several styles and fashion trends are currently in vogue regarding men's glasses. Here are some popular frame shapes, colours, and patterns:
Frame shapes:
Square frames with sharp angles, round frames for a retro-inspired look, and aviator frames for a classic appeal are all the rage in men's glasses fashion.
Colours:
Neutral shades like black, brown, and tortoiseshell remain timeless options, while bold colours like navy blue, burgundy, and emerald green are gaining popularity for those seeking a statement-making style.
Patterns:
Striped patterns, tortoiseshell prints, and translucent frames with subtle patterns are among the popular choices for men's glasses. These patterns add visual interest and uniqueness to the frames.
Lenskart offers an extensive collection of stylish men's glasses that embrace these trends, allowing individuals to elevate their overall appearance and showcase their style.
How to choose the best glasses according to men's face shape?
Choosing the right glasses according to your face shape can enhance your facial features and overall look. Here are some criteria to consider:
Oval face:
Almost all frame shapes complement an oval face so that you can experiment with different styles.
Round face:
Angular frames, such as square or rectangular shapes, help define a round face. Avoid round or oversized frames, which can make the face appear rounder.
Square face:
Round or oval frames soften the angles of a square face. Look for frames with curved edges and avoid overly boxy or angular designs.
Heart face:
Glasses with wider frames or aviator-style glasses can balance the proportions of a heart-shaped face. Steer clear of heavy-bottomed frames that draw attention to the forehead.
Diamond face:
Choose frames highlighting the eyes and cheekbones, such as cat eye or rimless glasses. Avoid overly narrow or rectangular frames.
Lenskart provides a virtual try-on feature on its website, allowing you to upload a photo and visualize how different glasses styles will look on your face. This tool can greatly assist you in selecting the best glasses for your specific face shape.
How to order men's glasses from our website?
Ordering men's glasses from our website is a simple and convenient process:
Visit the Lenskart website and browse the men's glasses category.
Use the advanced filtering options to refine your search based on the frame shape, colour, size, and other preferences.
Select a pair of glasses that catches your eye and click on it to view detailed product information.
If you require prescription glasses, enter your prescription details or upload a copy of your prescription.
Choose any additional features or lens options you desire, such as anti-glare coating or tinted lenses.
Add the glasses to your cart and proceed to the checkout page.
Review your order, enter your shipping and payment details, and complete the purchase.
Lenskart provides secure payment options and reliable delivery services to ensure a smooth and hassle-free shopping experience. Once your order is placed, you can track its progress and anticipate the arrival of your new men's glasses.
Lenskart's customer support team can assist you throughout the ordering process should you have any questions or concerns.
Following these steps, you can easily order your preferred men's glasses from the Lenskart website and enjoy stylish eyewear that suits your needs and preferences.
Why Lenskart for men's eyeglasses?
1. Extensive range of styles
Discover a wide variety of eyeglasses that suit every face shape and style preference. From classic and sophisticated frames to modern and trendy designs, we have something to match your unique personality and elevate your look.
2. Premium materials
We believe in providing lasting eyewear. Our men's eyeglasses are crafted from premium materials, ensuring durability and long-lasting comfort. Get eyeglasses that not only improve your vision but also withstand the test of time.
3. Precise vision correction
Your vision is our priority. With our state-of-the-art lenses and accurate prescription fulfillment, you can enjoy clear and precise vision in all situations. Bid farewell to eye strain and embrace a world of clarity.
4. Comfort
Our eyeglasses are designed with ergonomic considerations, ensuring a secure and comfortable fit throughout the day. Say goodbye to adjusting your glasses constantly.
Frequent questions asked by people like you
1. How do I find the right frame size?
Finding the right frame size is crucial for both comfort and style. To determine your frame size, check the inside of your current glasses for three important measurements: lens width, bridge width, and temple length. Our product pages also provide detailed dimensions to help you find the perfect fit.
2. What are the best frame styles for different face shapes?
To complement your features, consider your face shape when selecting eyeglasses. For square faces, round or oval frames add balance. Angular faces suit softer-shaped frames like aviators or round. Round faces can benefit from rectangular or square frames, while oval faces are versatile and can pull off various styles.
3. Can I try the eyeglasses before purchasing them?
Absolutely! We offer a virtual try-on feature that you can use to see how different frames look on your face.
4. How can I ensure my eyeglasses stay in good condition?
Proper care is essential to keep your eyeglasses in top-notch condition. Clean your lenses regularly with a microfiber cloth, and store your glasses in a protective case when not in use. Avoid placing them face down on surfaces to prevent scratches.
5. What is Lenskart's return policy?
We want you to be satisfied with your purchase. We offer a free 14 days exchange/return policy from the date of collection/receipt of your item(s). The items exchanged must be in good condition.
Popular Searches
Clip on glasses, Aviator spectacles, Progressive eyeglasses, Geometric eyeglasses, Round frame glasses, Rimless glasses, Wayfarer glasses, Square glasses, Rectangle glasses, Gaming glasses, PC glasses