FREE SHIPPING | 6 MONTHS WARRANTY | 14 DAYS FREE EXCHANGE
TOLL FREE NUMBER - 9722-2210 (9:30 AM - 9:30 PM)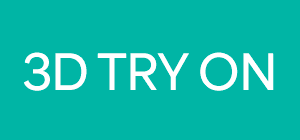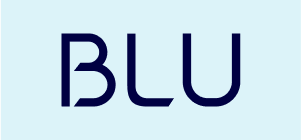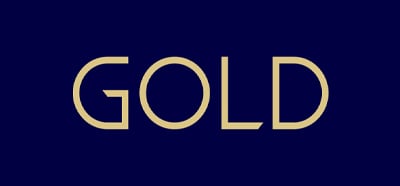 ---
Spectacles are more than just a vision correction tool?they are an essential accessory that combines functionality, comfort, and style. At Lenskart, we offer a wide range of high-quality spectacles that provide a clear vision and enhance your style. Discover the importance of spectacles and explore our collection to find the perfect pair that suits your unique needs.
Importance of using spectacles:
Spectacles play a vital role in correcting various vision impairments, including nearsightedness, farsightedness, and astigmatism. And a lots more:
Clear visual clarity:
Spectacles provide precise vision correction, allowing individuals to see clearly and easily perform daily activities. By wearing spectacles, you can enjoy sharper focus and improved visual clarity, enhancing your quality of life.
Enhanced safety:
Properly prescribed spectacles not only correct your vision but also ensure your safety. By improving your ability to see objects, road signs, and hazards, spectacles help prevent accidents and promote a safer environment for you and those around you.
Eye strain relief:
Spectacles alleviate eye strain caused by squinting or constantly adjusting focus. With properly prescribed lenses, you can reduce eye fatigue, particularly when engaged in activities such as reading, working on a computer, or driving for extended periods.
Embrace style with spectacles:
Spectacles are not just a practical necessity but also a fashion accessory that allows you to express your style. At Lenskart, we offer a diverse range of frame styles, including:
Full rim:
Full-rim spectacles feature frames that completely encircle the lenses, providing durability and support. They come in various designs, materials, and colors, allowing you to find the perfect style that suits your preferences and complements your face shape.
Half rim:
Half-rim spectacles have frames that partially encircle the lenses, offering a modern and minimalist look. They provide a balance between style and functionality with a lightweight design that adds a touch of elegance to your overall appearance.
Frameless:
Frameless spectacles feature minimalistic frames that are discreet and lightweight. They provide a sleek and sophisticated aesthetic while offering a barely-there feel. Frameless spectacles are perfect for those seeking a minimalist and contemporary look.
Frame materials & styles:
Lenskart offers spectacles crafted from various high-quality frame materials, each with its unique advantages:
Acetate:
Acetate frames are known for their durability, lightweight feel, and versatility. They come in various colors and patterns, offering ample choices to express your style.
Metal slloys:
Metal alloy frames provide strength and durability while offering a sleek and polished appearance. They are lightweight and resistant to corrosion, making them ideal for individuals seeking a combination of style and resilience.
TR90:
TR90 frames are crafted from a lightweight thermoplastic material known for its flexibility and durability. They offer exceptional comfort, making them an excellent choice for individuals with an active lifestyle.
Lens options for spectacles:
It's essential to note that 80 to 90 percent of newly minted high school graduates in Singapore are myopic. With this in mind, Lenskart offers a wide selection of spectacle options to cater to the needs of those who require vision correction from an early age.
Single vision:
Single vision lenses correct vision at a single distance?either for nearsightedness or farsightedness. They provide clear and precise vision correction for individuals with a specific refractive error.
Anti-glare:
Anti-glare coating reduces glare caused by artificial light sources, such as computer screens or headlights, enhancing visual comfort and reducing eye strain.
Zero power:
Zero power lenses are used for cosmetic purposes, allowing individuals to wear frames without requiring vision correction. They offer a fashionable accessory option for those who desire non-prescription spectacles.
Bifocal/Progressive:
Bifocal and progressive lenses offer vision correction for both near and distant vision in a single lens. They suit individuals with presbyopia, providing seamless transitions between different focal distances.
Tinted single vision:
Tinted lenses provide additional protection from the sun while offering vision correction. They come in various tints, such as brown or gray, allowing you to personalize your style while enjoying enhanced visual comfort outdoors.
Finding the perfect pair of spectacles:
When selecting the perfect pair of spectacles, consider the following guidelines:
Consultation:
Seek a comprehensive eye examination and prescription from a qualified optometrist to determine your vision correction needs.
Face shape:
Consider your face shape (round, oval, square, heart-shaped, etc.) to choose frames that complement your features and enhance your natural aesthetics.
Frame size:
Select a size that fits comfortably on your face, ensuring proper alignment with your eyes and temples.
Style preference:
Explore different frame styles, materials, and colors to find a pair that reflects your style and complements your wardrobe.
Trending spectacle frame shapes
1. Heart-shaped spectacles
For the fashion-forward and daring souls, our heart-shaped spectacle frames add a touch of romance and playfulness to your look. These frames beautifully contour the face with their distinctive silhouette, making them a favorite among trendsetters.
2. Hexagonal spectacles
Embrace geometric perfection with our hexagonal spectacle frames. These frames boast a unique six-sided shape that exudes a modern and artistic vibe. If you're looking to stand out from the crowd, these frames are the way to go.
3. Geometric spectacles
Make a bold statement with our selection of geometric frames. With sharp angles and clean lines, these frames create an edgy and sophisticated appearance, perfect for those who like to push boundaries (like you).
4. Wayfarer spectacles
Timeless and ever-popular, wayfarer frames are a classic choice that suits almost every face shape. These versatile frames strike a perfect balance between retro and modern, ensuring you look effortlessly stylish wherever you go.
5. Aviator spectacles
Channel your inner adventurer with our aviator spectacle frames. Whether you're heading to the office or out for a weekend adventure, aviator frames always add a touch of rugged elegance to your ensemble.
Why Choose Lenskart?
At Lenskart Singapore, we take pride in offering not just fashionable spectacles but also top-quality glasses and an exceptional shopping experience.
Here's why thousands of customers choose us for their eyewear needs:
1. You can be picky
We understand that every individual has their unique taste and preference. That's why we curated extensive range of spectacles in various shapes, colors, and materials, ensuring you find the perfect match for your personality and lifestyle.
2. Quality
Your vision is our priority. We provide high-quality glasses and frames crafted to precision, offering clear and comfortable vision throughout the day.
3. Virtual try-on
Can't decide which frame suits you best? Our virtual try-on feature allows you to virtually try various frames, helping you make an informed decision from the comfort of your home.
4. Delivery with utmost care
Once you've made your selection, sit back, and relax. Our prompt and reliable delivery service ensures that your chosen spectacles reach you safely and swiftly.
5. Affordability
We understand the importance of affordable eyewear and we are committed to providing budget-friendly options without compromising on quality.
Did you know? A study conducted in Singapore found that the rates of difficulty affording eyeglasses were as high as 63%. We at Lenskart strive to address this concern by making eyewear affordable and accessible to individuals from all walks of life.
Upgrade your eyewear game with Lenskart's stylish and trending spectacles. Browse through our collection, and find a pair that reflects your personality and lets you see the world in a whole new light!