FREE SHIPPING | 6 MONTHS WARRANTY | 14 DAYS FREE EXCHANGE
TOLL FREE NUMBER - 9722-2210 (9:30 AM - 9:30 PM)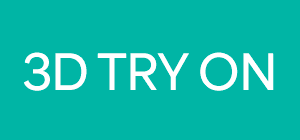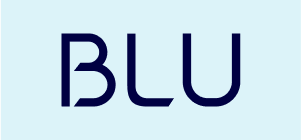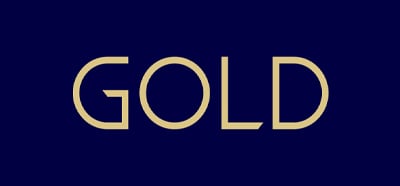 ---
Sunglasses are a fashion accessory and an essential tool for protecting our eyes from harmful UV rays.
At Lenskart, we understand the importance of combining eye protection with style. Thats why we offer a wide range of trendy and high-quality sunglasses for both men and women. Our collection is designed to shield your eyes and enhance your style. Explore our diverse range of sunglasses and find the perfect pair that suits your taste and offers optimal UV protection.
Types of Sunglasses available at Lenskart:
Aviators Sunglasses:
Unique Features: Classic teardrop-shaped lenses, thin metal frames, and double bridge.
Styles: Timeless and iconic design, suited for both men and women.
Benefits: Offers excellent coverage, reduces glare, and provides a stylish and trendy look.
Wayfarers:
Unique Features: Bold, square-shaped frames, thick acetate construction.
Styles: Retro-inspired and versatile, suitable for various face shapes.
Benefits: Provides good eye coverage, adds a touch of vintage charm, and complements casual and formal outfits.
Cat-eye Sunglasses:
Unique Features: Upswept outer edges, feminine and elegant frame design.
Styles: Perfect for women seeking a retro and glamorous look.
Benefits: Accentuates facial features, adds a touch of sophistication and suits a wide range of face shapes.
Round Sunglasses:
Unique Features: Circular frames with a vintage-inspired aesthetic.
Styles: Creates a classic and bohemian vibe, suitable for both men and women.
Benefits: Provides a unique and artistic look, complements angular face shapes, and adds a touch of individuality.
Square Sunglasses:
Unique Features: Bold and angular frames, modern and edgy appearance.
Styles: Ideal for those who prefer a contemporary and fashion-forward look.
Benefits: Adds structure to soft facial features, enhances facial symmetry, and suits various face shapes.
Sports sunglasses:
Unique Features: Wraparound design, durable materials, and specialized lens coatings.
Styles: Designed for active individuals engaged in outdoor activities.
Benefits: Provides maximum eye protection, reduces glare, enhances visual clarity, and offers a secure fit during physical activities.
Features of Sunglasses available at Lenskart:
Lens Material: Our sunglasses feature polycarbonate lenses known for their durability and impact resistance.
Bifocal/Progressive: Some models offer bifocal or progressive lens options for those with specific vision needs.
Frame Material: Frames are constructed with high-quality materials such as stainless steel, ensuring durability and comfort.
Warranty: All our sunglasses come with a 1-year warranty, providing peace of mind and quality assurance.
UV Protection: Our sunglasses protect against harmful UV rays, safeguarding your eyes from potential damage. (source)
Nylon Lenses: Select models feature nylon lenses, known for their lightweight and shatter-resistant properties.
Choosing Frames according to Face Shape:
Round Face Shape:
Opt for angular frames like square or rectangular shapes to define and balance your facial features.
Consider frames with sharp edges and strong lines to create the illusion of a slimmer face.
Triangle Face Shape:
Choose frames that are wider on top and narrower at the bottom, such as cat-eye or aviator styles.
Frames with detailing or accents on the upper rim can help draw attention upward and balance the face shape.
Oblong Face Shape:
Look for oversized frames or wide styles like wayfarers to add width and create a balanced look.
Avoid narrow frames that can elongate the face further.
Square Face Shape:
Opt for round or oval frames to soften angular features and create a more harmonious appearance.
Choose frames with thin or rimless designs to add a touch of gentleness and balance to the face.
Shop Sunglasses from Different Brands:
John Jacobs:
A renowned brand known for its stylish and contemporary designs.
Offers a wide range of sunglasses with various frame shapes and lens options.
John Jacobs Sunglasses are created with meticulous care and a focus on excellence and aesthetics; this product/service embodies a perfect balance of quality and style.
Vincent Chase:
Combines affordability with trendy designs, making fashion accessible to all.
Offers a diverse collection of sunglasses with different styles and frame materials.
Provides options that cater to various preferences and budget requirements.
Lenskart:
As a parent brand, Lenskart produces its range of sunglasses.
Offers a wide selection of sunglasses that blend fashion, quality, and affordability.
With Lenskart, you can expect stylish designs, reliable eye protection, and value for your money.
Sunglasses Care & Maintenance:
Cleaning:
Utilize a microfiber cloth or a specialized lens cleaning solution to delicately cleanse the lenses. Refrain from employing harsh substances or abrasive objects that could harm the lens coatings. When sunglasses are not in use, store them in a protective case to shield against scratches.
Protection:
Avoid leaving sunglasses in high temperatures or direct sunlight for prolonged periods.
Use a sunglasses strap or retainer to secure them during outdoor activities.
Protect your sunglasses from impact by avoiding dropping or sitting on them.
Maintenance:
Regularly tighten loose screws on the frames using a small screwdriver.
Check and adjust the temple arms for a comfortable and secure fit.
Visit Lenskart for any repairs or adjustments needed to maintain the longevity of your sunglasses.
Remember, taking proper care of your sunglasses ensures their durability and allows you to enjoy clear vision and stylish eye protection for a long time.
Popular Searches
Power sunglasses, Rectangle sunglasses, Wayfarer sunglasses, Round sunglasses, Aviator sunglasses, Geometric sunglasses, Cat eye sunglasses, Square sunglasses, Clubmaster sunglasses, Hexagonal sunglasses, Kids sunglasses, Full rim sunglasses, Half rim sunglasses, Rimless sunglasses