FREE SHIPPING | 6 MONTHS WARRANTY | 14 DAYS FREE EXCHANGE
TOLL FREE NUMBER - 9722-2210 (9:30 AM - 9:30 PM)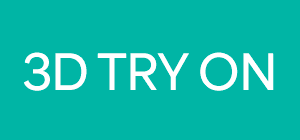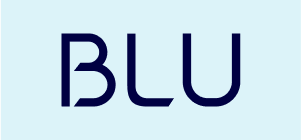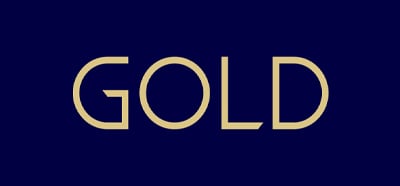 ---
Black eyeglasses are a practical vision correction tool and a fashion statement. At Lenskart, we offer a wide range of trendy, high-quality black eyeglasses that combine style and functionality. Discover the importance of black eyeglasses and explore our collection to find the perfect pair that suits your taste and enhances your vision.
Why choose Black Eyeglasses?
Black eyeglasses hold universal appeal and offer several advantages:
Suitable for All Ages and Styles: Black frames are versatile and suitable for individuals of all ages and style preferences. Whether you prefer a classic, modern, or edgy look, black eyeglasses can effortlessly complement your style.
Enhanced Facial Features: Black frames can enhance facial features by creating a sense of depth and contrast. They can help define and accentuate your eyes and other facial elements, making a subtle yet impactful statement.
Versatile Matchability: Black eyeglasses can seamlessly match any outfit or colour scheme. They provide a neutral base that complements a wide range of clothing styles and colours, making them a versatile choice for everyday wear.
Frame Materials, Styles & More Features:
Frame Materials:
Ultem: Ultem frames are lightweight, durable, and hypoallergenic, offering comfort and long-lasting use.
Stainless Steel: Stainless steel frames provide strength, corrosion resistance, and a sleek, modern aesthetic.
TR90: TR90 frames are known for their exceptional lightweight and flexibility, ensuring daytime comfort.
6-Month Warranty: Lenskart provides a 6-month warranty on black eyeglasses, ensuring customer satisfaction and peace of mind.
Built-in Nose Pads: Our black eyeglasses feature comfortable built-in nose pads, offering a secure and comfortable fit.
Prescription Options:
Bifocal/Progressive: Lenskart offers black eyeglasses with bifocal or progressive lenses, catering to individuals with near and distance vision needs.
Choosing Black Glasses Frames for Your Face Shape:
Selecting the right black glasses frames involves considering your face shape. Lenskart offers a wide range of frame shapes to cater to different face shapes, including:
Rectangle Frames:
Rectangle frames have straight lines and angular edges, making them a great choice for round or oval face shapes. The sharp lines of rectangle frames create a contrasting effect, helping to add definition and balance to softer facial features.
Round Frames:
Round frames work well for individuals with angular or square face shapes. The curved shape of round frames helps soften the face's angles, providing a harmonious and balanced look.
Square frames are ideal for individuals with round or oval face shapes. The straight lines and sharp angles of square frames create a sense of structure and add dimension to softer facial features.
Geometric Frames:
Geometric frames, such as hexagonal or octagonal, are versatile and can complement a variety of face shapes. These frames add a unique and contemporary touch to any look, making them suitable for those who prefer a bold and trendy style.
Wayfarer Frames:
Wayfarer frames have a timeless and universally flattering design. They work well with most face shapes, including round, oval, square, and heart-shaped faces. The balanced proportions and classic style of wayfarer frames make them a versatile and popular choice.
Aviator Frames:
Aviator frames feature a teardrop shape with a thin metal frame, originally designed for pilots. They suit various face shapes, particularly oval, heart-shaped, and square. The sleek and iconic aviator design adds a touch of sophistication to any outfit.
Clubmaster Frames:
Clubmaster frames have a distinctive browline design with a thicker upper frame and a thin wire frame for the bottom. This style complements oval, round, and heart-shaped faces, providing a sophisticated, retro-inspired look.
Oval Frames:
Oval frames are known for their soft curves and balanced proportions. They are highly versatile and suit most face shapes. Oval frames maintain the natural balance of facial features and offer a classic and flattering choice for eyewear.
Cat Eye Frames:
Cat eye frames feature upswept outer edges, creating a feminine and retro-inspired look. They suit oval, heart-shaped, and square faces, as the cat eye shape adds lift and emphasizes the cheekbones.
Octagon Frames:
Octagon frames have an eight-sided shape, offering a unique and modern aesthetic. They can complement various face shapes, especially round, oval, and square faces, adding a touch of contemporary style.
Black Glasses Brands at Lenskart:
Lenskart proudly offers a variety of black glasses brands, including John Jacobs, Vincent Chase, and Lenskart. Lenskart being the parent brand that produces its glasses, ensuring quality and diverse style options.
Lens Options for Black Eyeglasses:
Lenskart provides various lens options to enhance your black eyeglasses:
Single Vision: Lenskart offers single-vision lenses that cater to specific vision correction needs.
Anti-Glare: Our black eyeglasses have anti-glare coatings, reducing reflections and enhancing visual clarity.
Zero Power: Lenskart also offers black eyeglasses with zero-power lenses for individuals without vision correction needs.
Bifocal/Progressive: Bifocal or progressive lenses are available for those with near and distance vision requirements.
Tinted Single Vision: Lenskart provides black eyeglasses with tinted lenses, allowing you to personalize your style while maintaining UV protection.
Finding the Perfect Pair of Black Eyeglasses:
Consider the following factors when selecting the perfect pair of black eyeglasses:
Frame Size: Choose a size that suits your face shape and ensures a proper fit.
Frame Shape: Select a frame shape that complements your facial features and matches your style.
Style: Consider your lifestyle and preferences, whether you prefer a classic, modern, or trendy look.
With Lenskart's wide range of black eyeglasses, you'll find the perfect pair that combines style, comfort, and optimal vision correction. Consider your face shape and personal preferences to choose the ideal black eyeglasses that enhance your appearance and provide excellent vision clarity.
Popular Searches
Gold frame glasses, White glasses, Silver color glasses, Red eyeglasses, Pink eyeglasses, Orange spectacles, Brown glasses, Grey glasses, Tortoise shell glasses, Transparent specs, Blue frame eyeglasses, Gradient glasses