FREE SHIPPING | 6 MONTHS WARRANTY | 14 DAYS FREE EXCHANGE
TOLL FREE NUMBER - 9722-2210 (9:30 AM - 9:30 PM)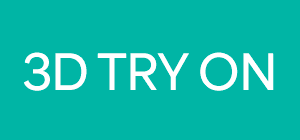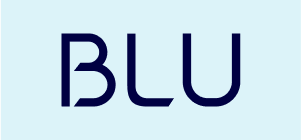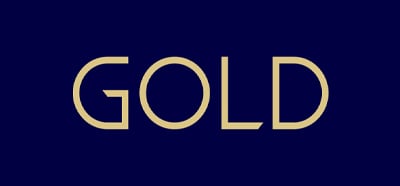 ---
When it comes to the perfect eyewear, a premium branded one is highly recommended. Not only are they stylish and long lasting, they are also comfortable and good for the eyes. At Lenskart, you have the advantage to choose your dream goggles from distinguished brands like Tommy Hilfiger, Hugo Boss, Calvin Klein, FOSSIL, Vincent Chase, and many others and you can also avail some amazing offers and get your shades at low prices. Continue reading to learn more about our exclusive collection.
Buy sunglasses for men and women from top brands at the best prices from Lenskart
Sunglasses are a fashion accessory that elevates your usual mundane look. Leading brands like Calvin Klein, Oakley, FOSSIL and IDEE remain unvarying in keeping up with the obsession, by rolling out new collections every season. And hence, we too at Lenskart keep abreast with the latest fads and offer an array of eyewear from the world?s best brands that are sure to fill your heart with joy.
Diverse range of shades to complement your vivid persona
The voguish looks by Calvin Klein
Calvin Klein?s eyewear, the name associated with fashion and glamour, came into existence in the late 1970s. Since then, the mega fashion house has had a universal appeal, characterized by classy designs with intricate details albeit with a modern touch.
Try Calvin Kleins tortoiseshell wayfarer shaped sunglasses that have a distinctive pattern of mottled yellow, honey and brown shell spots on the frame and temples. The design when combined with green gradient lenses, gives a hipster-geeky look.
Calvin Klein?s shades have something for every mood, like the blue-black rectangular shaped sunglasses for men and women. The blueish-black thin frames are affixed to the blue-mirrored lenses by a thick brow-bar and a narrow bridge. These shades look sophisticated, with slender blue temples and white nose pads.
To complement a classier look, Calvin Klein offers brown wayfarer shaped shades for women. The brown gradient lenses and thick temples will add vibrancy to your attire.
Style differently with Oakley
The dynamic designs of the Oakley sunglasses are made for an active lifestyle. The Factory Pilot Eyeshades was Oakley?s first attempt in making sports-oriented goggles which went on to become hugely popular amongst adventure seekers.
However, apart from athletes and adventure enthusiasts, Oakley goggles are equally compatible with everyday wear. Trendy designs along with colourful frames give them a dynamic look. To stay abreast with the latest trends, flaunt the matte grey wooden wayfarer shaped design. The frames and temples adorned with a grey wooden pattern, blend flawlessly with grey mirrored lenses. The combination provides all-day comfort from the sun and is a perfect pick for regular use.
Leave behind the mundane look and don the transparent wayfarer shaped sunglasses, blended with pink-hued temples. The transparent frames combined with grey-golden lenses give a lively vibe and enhances your bold and funky attitude. The temples are artistically imprinted with Oakley branding in transparent white. Amazingly, these Oakley shades are aesthetically designed for both men and women.
Fuel your fashion quotient with FOSSIL
Starting out with fashion watches in 1984, FOSSIL introduced their first pair of goggles in 1995. FOSSIL sunglasses adhere to the ?modern vintage? philosophy, offering sunglasses that are smart and trendy. For example, the transparent round shaped goggles, designed especially for women, are large transparent frames with brown-gradient lenses, which add a contemporary touch to these retro-era inspired goggles.
To stay in vogue with frames with a vintage feel, matte tortoise rectangular shaped goggles enclosing brown gradient lenses are ideal. The thick temples and large frames provide maximum protection from the sun.
Be flamboyant with IDEE
IDEE sunglasses are vibrant and charismatic, perfect for the young generation. Try IDEE?s tortoiseshell wayfarer to look trendy. These wayfarers with vibrant golden mirror lenses reflect vivacity and complement the outgoing nature of the twenty-something generation.
The matte black round shaped design is an ideal choice for young ladies to complement their elegant persona. The black double bridge holds the matte black frames which enclose the grey gradient lenses. The whole blend provides a chic fa?ade and can be teamed up with both formals and casuals.
The choice is yours. You want to look elegant, sporty, glamorous or peppy; we have the perfect pair to go with every mood. Pick the right one that fits your personality at our exclusive stores or simply buy online.
So, this is where we bid you adieu so that you can start shopping. Good Luck!